Financial Planners should at the very minimum:
Be well educated in all areas that impact your money, not solely investments
Proactively keep in touch with you
Suggest creative alternatives that you may not have considered, like the optimal way to claim Social Security
Know strategies to help you reach your goals, particularly the latest laws and tax code changes
Review your tax returns and look for possible future savings
Empathize with your fears and worries
Ask great questions and listen well
Help define your short-term and long-term goals
Help to establish financial priorities when you have competing needs
Provide a roadmap on how to achieve your goals
Collaborate both with you and other professionals, like tax attorneys and CPAs
Provide comprehensive financial planning
Not have any history of regulatory violations, arbitrations, or complaints
A Fee-only, Fiduciary, Independent Financial Planner is the most transparent and objective way to serve clients. They are:
Held to the highest standard of duty and loyalty
Put your interests before their own and act as a fiduciary all the time
Minimize bias by not accepting any incentives or commissions
Transparent on the fees they charge, which most clients admit they don't know, as well as how they are compensated
The way your advisor is compensated makes all the difference in the recommendations they make for you. There are essentially three models:
Commission-based model
Commission and Fee model
Fee-Only model
Both commissioned and commission & fee advisors receive compensation based on the specific financial products they sell you. Because of the inherent conflict of interest in these transactions, these advisors may have difficulty putting the client's interest above their own.
What separates folks like us from typical Financial Advisors is the breadth of work that spans beyond just investments. At Grand Life Financial, we provide comprehensive financial planning, which as you can see in the below visual, your goals are always considered when developing strategies and making recommendations.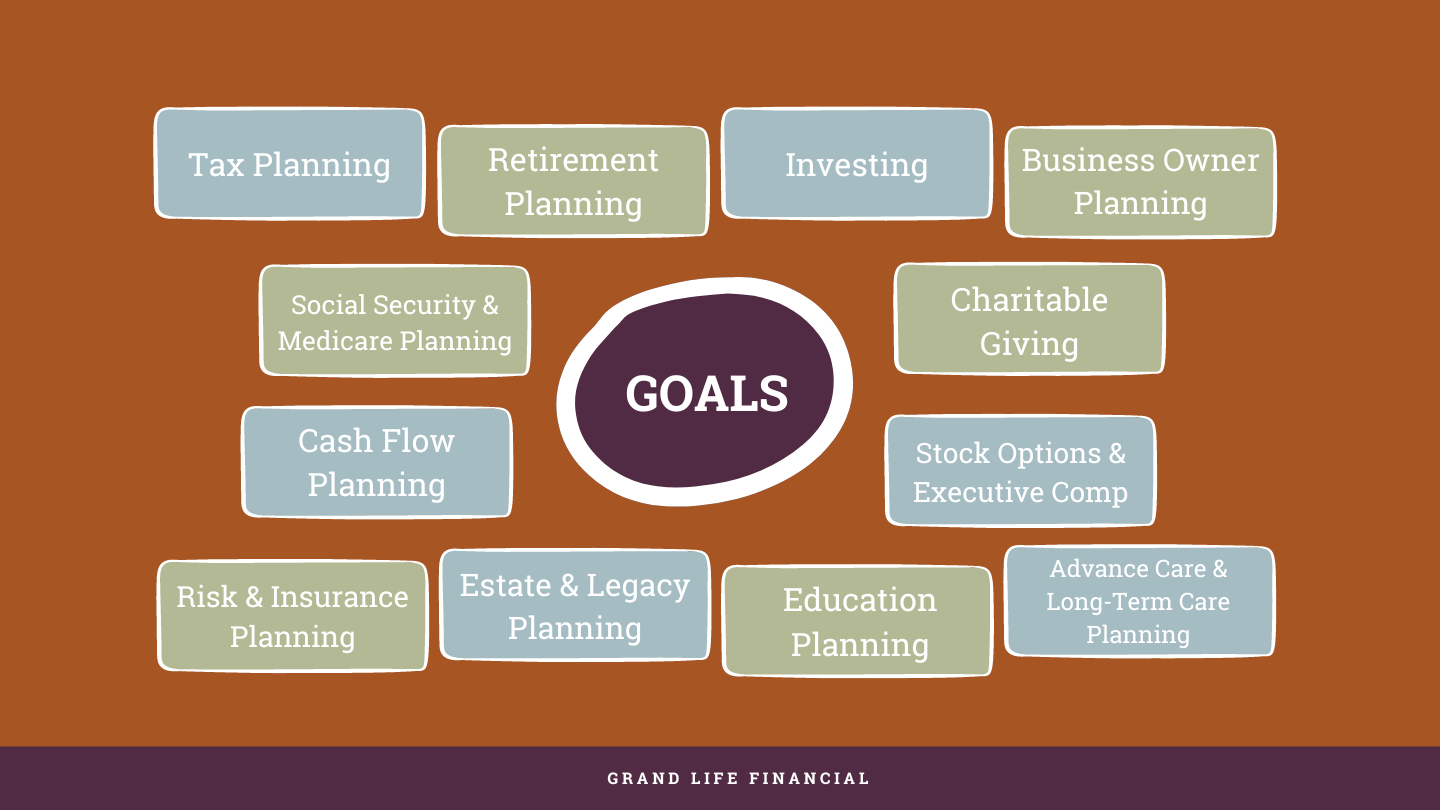 Financial Planning is something that happens across various life stages, not just when you are preparing to retire. The below graphic illustrates just some of the areas that are covered during each stage.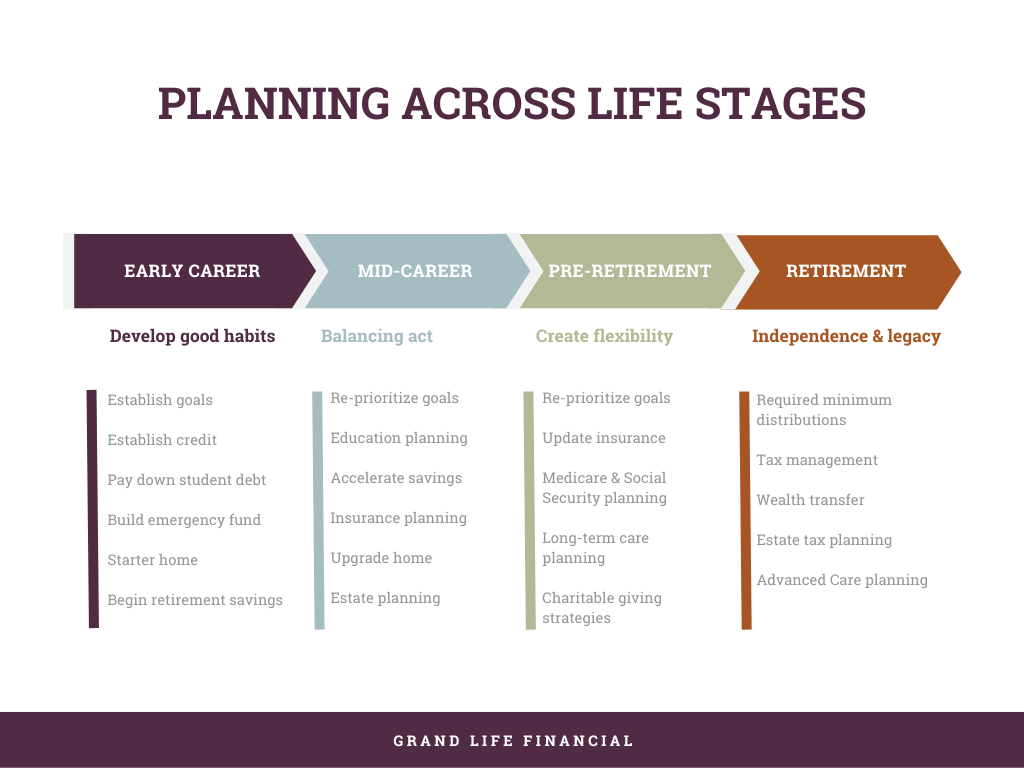 Most people lack the discipline in following through on one-time advice, therefore financial planning is often found to be most successful when done as an ongoing engagement. This not only helps to ensure that the client is held accountable, but also that things are completed.
Lastly, financial planning can help protect your family from the unexpected events and reduce fear, such as:
Market downturns
Emergency expenses
Long-term care costs
Outliving your retirement income